The Premium Shoe & Bag Care Store

Polishing, Repairment, Restoration and Cleaning Services
The Premium Shoe & Bag Care Store
Polishing, Repairment, Restoration and Cleaning Services
View Our Service Menu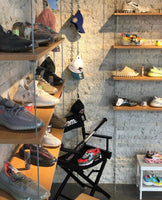 About Us
U Wear We clean, first exclusive store in Bahrain offering a wide collection of the most sought-after footwear in the game, knowing they are Authentic, Genuine and legitimate sneakers. From this point onwards, you can visit and rely on our store to supply you with your favorite sneakers knowing it is 100% legit. It's the destination for sneaker enthusiasts, and luxurious handbag admirers. Don't hesitate and get your hands now on your favorite sneakers right here and now, we got you covered.
Our Services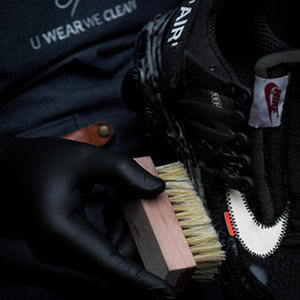 Sneaker Cleaning
In U Wear We Clean we provide a variety of services when it comes to sneaker cleaning, from deep clean to midsole sauce and much more, our technicians offer you the best premium care for your value kicks.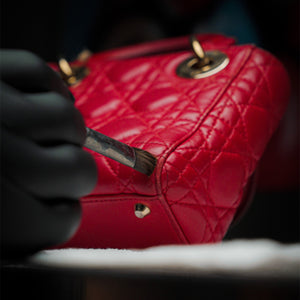 Bag Care & Polishing
U Wear We Clean also offers various services such as cleaning, polishing, restoring and repairment. We are your perfect destination in Bahrain to get your bags revived by professionals or to fully restore your bag as if it's brand new.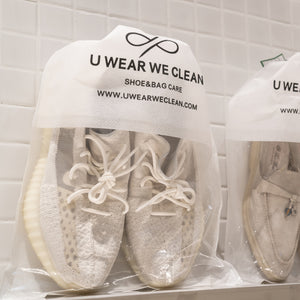 Restorations
Did you over use your shoes, If so, no worries we have got you with our full restoration service. Our technicians use an accurate colour pigmentation to obtain the colour you desire.